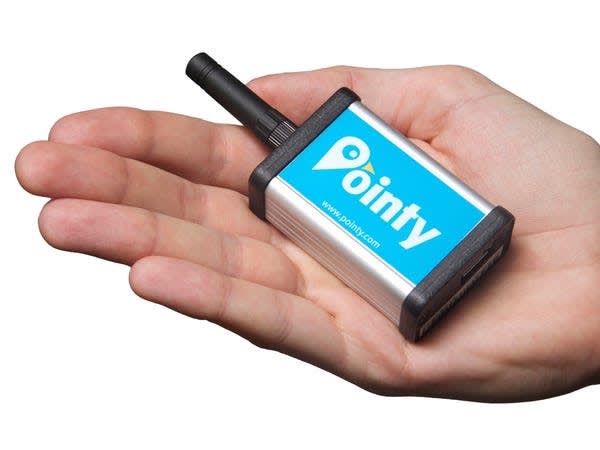 What is pointy from Google
Pointy is a platform by Google for retailers to present their products on Google Local search.
Currently, products can be added to google by adding them to Google Business Listing but later this will be separated. A merchant can add their products to Google in 2 ways. By using pointy it becomes easy to sell and promote products. 
Google acquired Pointy startup of Dublin, Ireland.
Pointy was co-founded by Mark Cummins (CEO) and Charles Bibby (CTO).
Its worth at the time of acquiring was around $163 million as per tech crunch.
Google here entered into e-commerce indirectly using Pointy.
Google always do this based on analysis and statistics .
You do not need your own e-commerce website or app.
Your local business can improve drastically.
No complex bidding on e-commerce giants like Amazon or Flipkart.

Pointy comes with a $100 ad credit to promote your products.
If you are a merchant and you want to connect to pointy.
Google will send you a pointy box, which is connected between POS and barcode scanner.
What does a pointy box do?
When pointy is setup, and you scan the barcode on a product, pointy will fetch all the information of the product using unique code UPC/EAN and upload that to google.
1st way – If you have smart POS in your shop then check and follow this and you can connect your POS directly.
If your POS is not in the list then Google will send you a Pointy Box to connect between your POS and barcode scanner.
 
After you have connected pointy, scan your products to list it. Pointy pulls the product information from the manufacturer barcode and uses this to create a local product list of your store.
How do you scan products on Google?
After you setup or connect your POS to pointy, your barcode scanner will scan the products and pointy device or App will do the rest.
How does pointy make money?
You can sell your products easily via Google